almost 4 years ago
Tips on Learning Foreign Languages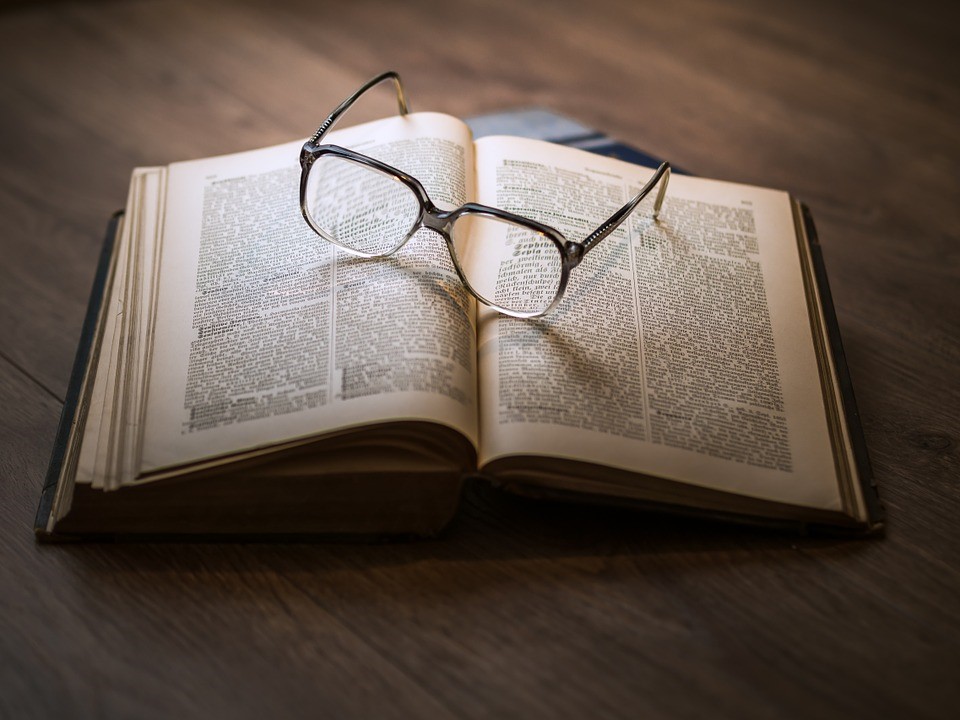 Have you ever dreamed of becoming a polyglot? If yes, then you may know Kato Lomb – a famous Hungarian translator and one of the first simultaneous interpreters. She was able to speak 16 languages! Who else but she knew how to learn a foreign language fast and super-effective.
I think you will be interested in the secrets of learning English from Kato Lomb. The information is gathered by Lucy Adams, an English essay writer.
#1 Get Familiar with the Language Using Dictionary
Before start learning any language, Kato had always bought a thick dictionary. She studied sounds and letters of the language, as well as measured the length of the words, trying to "feel" the language. It is noteworthy that Kato did not learn the words but simply scan them.
Such a beginning seems strange, but according to the polyglot, it helped her feel the "taste" of the language.
#2 Perform Grammar Exercises and Read
After the first acquaintance with the language, Kato bought a textbook on grammar with exercises, as well as several collections of literature in the target language.
The polyglot never had a grammar teacher. She did the exercises on a daily basis, not missing any of them and respecting the order. Then Kato verified the results with the correct answers. If there were mistakes, she rewrote the phrase along with 5–6 similar sentences.
Since learning grammar is not too funny, Kato simultaneously read literary adaptations. She always bought several books in the hope to completely understand at least one of them.
At the first reading, she wrote out words, which meanings were clear from the context. At the second reading, she wrote out the unknown phrases and sentences that were the most common in her native language.
#3 Learn by Listening
With the absence of any other possibilities, Kato tried catching the radio waves. And her efforts have been crowned with success! But the question arises – how did she understand the speech?
There's no any secret. At first, Kato listened to the news in Hungarian, and after – in the target language. It was not easy, but she persevered! She wrote unfamiliar words down and searched for the translation immediately after hearing the news (unless she remembered the context).
Once a week Kato recorded a news release and then worked hard on it, focusing on the pronunciation of native speakers. In addition, during repeated listening, she could catch up missed words.
#4 Practice
Along with all other practices, the polyglot perfected her speaking. She always tried to find a teacher, but sometimes it was impossible. In such cases, she looked for a native speaker who came to the country for a long period. Kato preferred to communicate with women, as she believed they are more talkative and willingly go on contact. The polyglot asked to correct her speech mistakes and keep a slow pace to understand every word.
#5 Translation Exercises
Kato did a lot of translation from the native into the target language. When experiencing difficulties in writing the whole sentence, she split it into phrases or sets of words. After that, she asked her teacher to check the text, correct mistakes and explain the material.
As for language practice abroad, polyglot argued that such a trip could be helpful, but does not guarantee an increase in the level of knowledge. She fairly believed it is quite possible to learn any language in any country!
A Few More Tips on How to Learn a Foreign Language from Kato Lomb

#1 Stick to the Schedule
Even if you are busy, allocate at least 30 minutes a day to learn the language. Morning sessions bring the best results.
#2 Study in Joy
If the lessons are becoming more and more boring, do not force yourself to do something you do not like. At the same time, don't give up. Try to change the type of activity: grammar exercises to video lessons and podcasts, listening to reading blogs and interesting stories.
#3 Surround the New Words with Context
Forget about memorizing words – learn new vocabulary exclusively in the context.
#4 Learn Phrases and Sentences Instead of Words
Write out sentences and phrases often repeated by native speakers. Learn them by heart and try to use in your speech.
#5 Translate Mentally
How to learn English and relax at the same time? Try to name the objects around you in the target language or translate advertising signboards and announcements. This trick is especially useful to those who are engaged in intellectual work.
#6 Learn from the Proven Sources
Don't learn an expression unless you are sure it's correct. Otherwise, you risk remembering the wrong expression, and there will be much harder to relearn.
#7 Simultaneously Develop All the Skills
Imagine that you storm the castle: to achieve the goal, you need to attack from all sides.
#8 Take Mistakes Philosophically
We do not like when someone corrects us. Well, Kato Lomb always asked native speakers to point to her mistakes.
Once, Kato was at the ceremony full of guests from different countries. A prominent politician (and the host of the party) gave a speech in a language that Kato knew badly. However, it was necessary to translate the response of a Hungarian politician to that language. The host constantly interrupted and corrected Kato, but she incredibly grateful for the help.
#9 Be Self-Confident
Convince yourself that you are a genius who knows how to learn the language easily. Do not blame yourself and do not engage in self-flagellation!
Bio:
Lucy Adams is a blogger and a writer from a professional custom writing service. She loves traveling, communicating with new people and learning new things. Lucy is a generalist able to bring to life your craziest ideas. Don't miss the chance to collaborate with this diligent author. By the way, blog posts are totally
Sharing is caring :