over 4 years ago
Two Easy Tips to Make You Sound More Like a Native English Speaker
[caption id="attachment_900" align="alignright" width="300"]

Speaking a new language is a process that improves with practice.
[/caption] I am repeatedly asked this question, "How can I improve my English speaking skills. This article is to expound on some observations that I have made in how best to help when I encounter this question. In the year that I have been here on SpeakAlley, I have given this advice and seen the benefits whenever it is put into practice, which is why I am posting this information here. Originally, I posted this in a series on my profile, but it has since become harder to find due to its age, and with the constant influx of new people to SpeakAlley, I wanted to put it up somewhere that would be easily accessed. Please remember that these observations are generalities, they may not hold true for everyone.
Where are you from?
First, I want to start with some observations that I have noticed are common issues for those from certain parts of the world: Persons from the Middle East to Bangladesh, tend to not enunciate their vowel sounds. It is also beneficial to understand that the English language has two sounds for every vowel; a long vowel sound and a short vowel sound. The most important between these two, in order to be understood, is to actually ensure that a vowel sound exists clearly when pronouncing a word. Which vowel sound (long or short) isnt as important as making sure that a vowel sound can be easily discerned. What I mean by this is that when natives hear these people speak, we tend to hear more consonants and the vowel sounds are lost. Slower speaking ensures that these vowels are pronounced enough to be heard and the word understood. People from areas East of Bangladesh tend to not pronounce all of the consonants in a word. Usually, the consonants that are missed are those that have two different consonant sounds together, and/or the last consonant(s) sounds of the word gets left off (cloud is the perfect example of both; it often sounds to us like cow). Practicing these combination and ending consonant sounds will help you in being able to speak more like a native speaker; slowing down while speaking will make the biggest difference in how well a native speaker will be able to understand your speech and therefore your meaning. Also, slowing down when speaking allows you to concentrate on pronouncing all of the consonants correctly enhancing the ease in which you are understood.
Tip #1:
Slow down! I cannot emphasize this enough. This is the one piece of advice that I have found that will usually improve your ability to be understood by a native speaker. From what I have seen, this is the fastest way to go from being hardly understood when you are speaking, to being very understandable. Fast speech does not equate to understandable [caption id="attachment_902" align="alignleft" width="300"]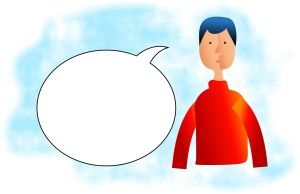 Slowing down helps me to form good sentences and pronounce words clearly.
[/caption] speech nor does it equate to the appearance of native speech, in fact, it works the opposite. It does not seem to make a difference where you are from, or what your accent is, if you slow down while speaking to a native speaker you will have the best possible chance of being understood. This goes for both slowing down while speaking the entire sentence as well as slowing down on the words themselves. It is easy to make the mistake of slowing down while speaking the sentence, while still saying individual words very quickly. Pay special attention to words with three syllables or more, these are often the types of words that are said very quickly, even though the sentence itself is spoken slowly. Often, when a native speaker cannot understand the word you are using, simply slowing down while speaking each syllable of the word will allow the person listening to decipher what it is you are actually trying to say. Many times, slowing down when you speak is all that is needed to be easily understood. One last tip on the issue of slowing down, dont be afraid to tell a native speaker to slow down as well. If you cant understand what the native speaker is saying, just politely tell them and just ask them to slow down. Dont be afraid to ask them, most people wont mind at all!
Tip #2:
After you learn to slow down your speech, what else can you do? Enunciate clearly. This ties into my last suggestion. You must slow down to be able to enunciate clearly. These points are also the same advice that you would get when learning public speaking methods and are beneficial to know if you ever have to give a presentation before a group of your peers or others. It is important to PRACTICE enunciation in order to be good at it. One way to help you to learn to enunciate clearly is to stand in front of a mirror. While speaking slowly, exaggerate the sound of each syllable of each word. Pay particular attention to the areas of your speaking that you have the most trouble with, for instance, if you have trouble with your vowel sounds, slow down and exaggerate that part of the word [caption id="attachment_901" align="alignleft" width="300"]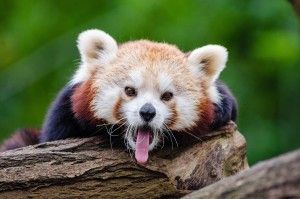 Exaggerate your jaw, lips and cheek movements, to improve pronunciation of vowels
.[/caption] even more; open your jaw wide and exaggerate the formation of your lips and mouth, This exercise should look strange in the mirror if you are doing it correctly but practicing it this way will help you enunciate more clearly when you speak. If you have trouble with the consonants, make an effort to make those sounds more forcefully when you practice. Do not just say, and say, anDUH!. Obviously, you wont say, and this way when you speak normally, but for practice it will help to train your mouth for more understandable speech. It doesnt matter what you say, just that you practice. Reading something will help because you will have to look at the word and see the consonants in each part of the word. Use this reading as a practice to unlearn bad habits by having a visual reminder to make the consonant sounds and therefore remember how to properly pronounce the word. What are some tips that YOU use to help you pronounce words clearly? Answer in the comments below!
Sharing is caring :